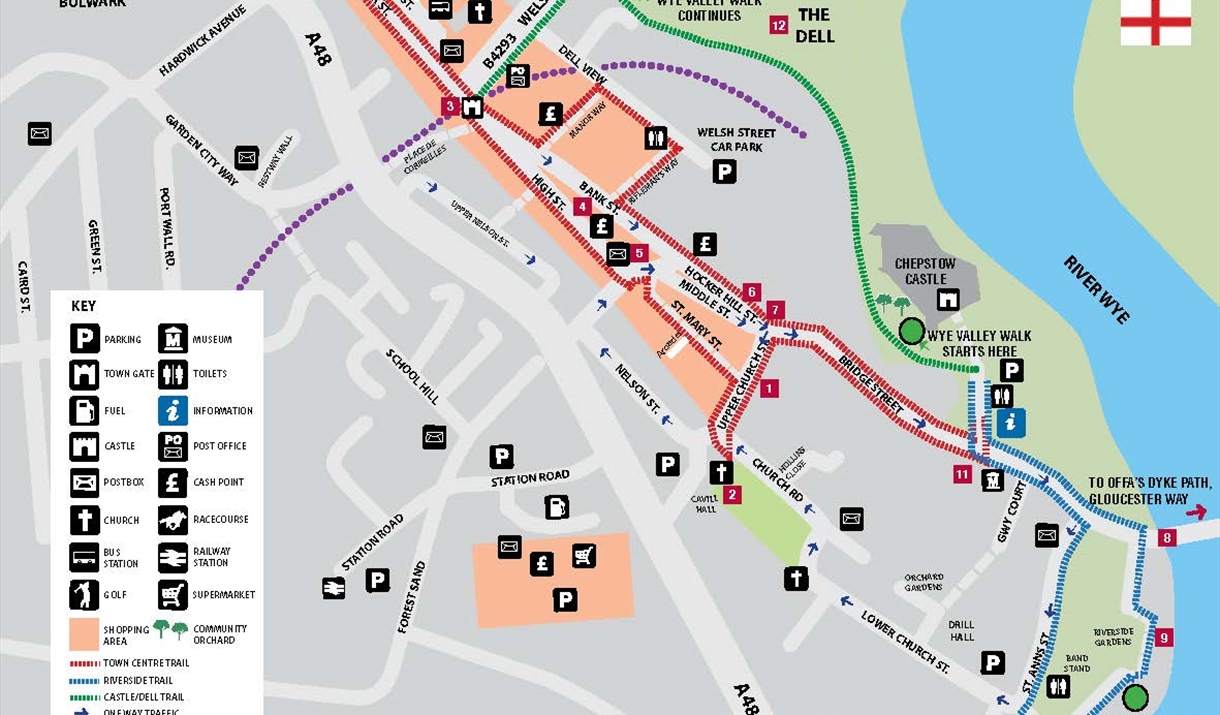 Am
Chepstow is the gateway to Wales - a picturesque border town situated at the southern end of the Wye Valley in an Area of Outstanding Natural Beauty. The town is steeped in history and here you will find quaint cobbled streets, buildings that date back 1000 years, alleyways and hidden gems.
Long Distance Walks
As well as shopping, history and sports, Chepstow is an accredited Walkers Are Welcome town, home to many beautiful walks to suit a wide range of abilities. Of national importance is the Wale Coast Path which starts and finishes at the riverfront. If combined with Offa's Dyke Path, this allows you to walk the whole coast of Wales. The Wye Valley Walk to Plynlimon starts / finishes at the Castle. The Gloucestershire Way to Tewkesbury and the Monmouthshire Way also start/finish at Chepstow.
Town Trails
Chepstow has three town trails. All start / finish at Chepstow TIC in the Castle car park, but you can pick them up at any point in the town centre. The full trail takes approximately 90 minutes. Look out for plaques of information in pavements and walls along the way.
TripAdvisor
Map a Chyfarwyddiadau